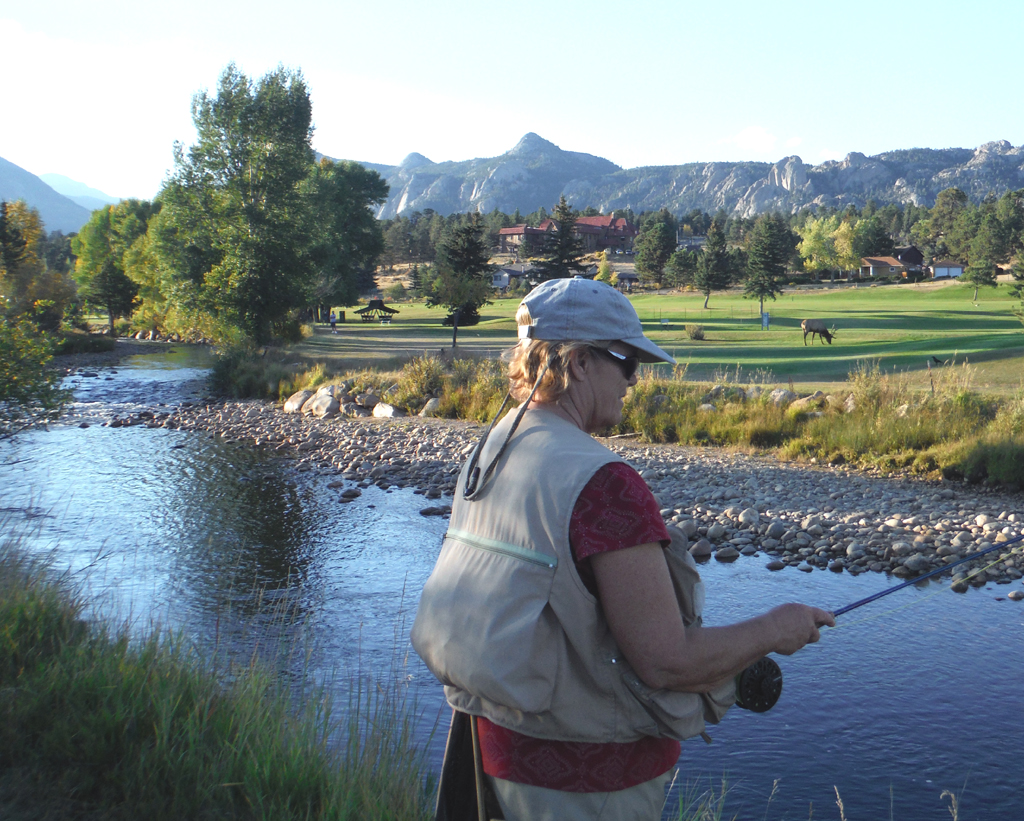 It's Here! The elk rut or mating ritual has begun. Visitors from around the world arrive to see bull elk lock antlers to determine which is the strongest. The biggest bulls end up with the most cows to service.
It is also a great time of year to float a dry fly on the Big Thompson as it flows through the nine-hole golf course. We only fish this stretch of river after the golfers have retired for the day. The half hour before and after sunset is prime time. We quit when we can't see our flies.
Of course, care must be taken to stay away from bull elk as they interact with their herd and other bulls. Never get between a bull and a cow elk. This time of year, their hormones take over and they have been known to charge cars and even statues of elk.
Terrestrials are the ticket these days. Grasshoppers, ants, flying ants, and beetles top the menu, but parachute Adam's or a dragging caddis pattern will also get their attention. Look out for visiting elk watchers, they don't realize fly casters need to back cast and will stand right behind you. Barbless flies make releasing them easier.